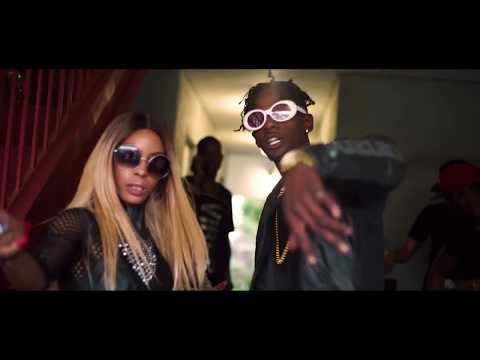 About
Ceano Mack and Lakeisha Guthrie, professionally known as "Prince Peezy & La La Chanel," are a hip-hop and r&b group from South Broward County, Florida. Hood Illustrated described the group as " On top of catchy and beautiful hooks, banging beats and hard verses. It was refreshing to see 2 young artists present music that wasn't just full of drugs being done, gang signs being thrown and guns waved at the camera."


Recently the group released the video "Shine," the first single off the groups upcoming E.P "Project X." The E.P is scheduled for release in the spring of 2018 and will be available for purchase on iTunes and the group's website. The album will also be available for streaming on all major networks. A publicity campaign and small tour have been coordinated to market the album to a larger audience.


Ceano Mack aka "Prince Peezy" was born on January 2nd, 1989 and raised with six of his brothers and sisters and a few of his close cousins. He states that "we never really had much even though kids from the neighborhood thought otherwise." He also states that "at the age of five the doctor's diagnosed me with cancer/womb timer, it didn't stop my life but it slowed it down a bit. At a young age, I observed my brothers and my cousin recording over instrumentals on a cassette tape player and my oldest brother studying Tupac. That was all it took, and I was hooked."


Lakeisha Guthrie aka "La La Chanel" was born on August 1st, 1989. A self-described introvert, Lala states "that throughout my childhood my mother struggled with substance abuse which often resulted in my anger and frustration. I had to find a positive way to release these and other emotions and music has become that outlet to express my struggles with everyday life." She also states "I mostly like to create vibes that can take others including myself out of the normal elements. A lot of the music is feel-good music is that I am at the young, wild and free stage of my life."


Prince Peezy & Lala Chanel meet shortly after high school and have worked together ever since. The group has released one mixtape and two released EP's. The group has seen moderate success including performing at South By South West twice, South Padre Island Spring Break twice, and traveling to Brazil with DJ Unknown to perform at "The Audio Club" for the Jaruzelski Tour. The group has opened for successful acts such as Big Sean, Waka Flocka, and Roscoe Dash. Prince Peezy & Lala Chanel are also a two-time nominee for "Best Hip-Hop Duo" at the Underground Music Awards. Prince Peezy & Lala Chanel goal is to claim their space in the entertainment world and create music history through accomplishments.
Hip Hop/Rap | Pop | R&B
Links
Source
Chris Keplinger
6157978399
Prince Peezy & Lala Chanel "Cook It Up" With New Video & Upcoming E.P
A duo of young and talented artists who are destined for greatness through music, Prince Peezy & Lala Chanel "Cook It Up" in their new music video. "Cook It Up" is the second music video and single to be released off the upcoming album "Project X" set for release on June 1st, 2018.

They forecast through their music real-life situations as they note the pressure and the opposition you will face when pressing for what you need and to achieve your goals. They don't reserve on showing their love and passion for music as they noted they are trying to be a set apart musical team that helps to get their fans and the world at large connected through their talent. This video is the second among many to be released from the "Project X" album.

###

"Cook It Up" Music Video - youtu.be/eKb3TJDOq98

www.peezyandlala.com/

www.facebook.com/peezyandlala

twitter.com/peezyandlala

princepeezyandlalachanel.storyamp.com/
Dispatch Details
| | |
| --- | --- |
| Preferred Retail Link: | Click here |
| Release Format: | EP |
| Release Type: | Digital & Physical |
| Country: | U.S.A |
| Release Title: | Project X |